Ball of Confusion
Let's clear up some confusion right away. This column is about the Benziger Family Winery of Sonoma, not the Beringer winery of Napa. But people often make this mistake, as Chris Benziger can attest to.
In the early 1980s, the Benziger family migrated west from White Plains, N.Y. to start a winery in Sonoma. Winemaker Joe Benziger learned his craft by making large production wines for the Glen Ellen brand, but eventually decided that his future lay with a series of small, artisan wines, sustainably produced.

Photo: Shannon Kelly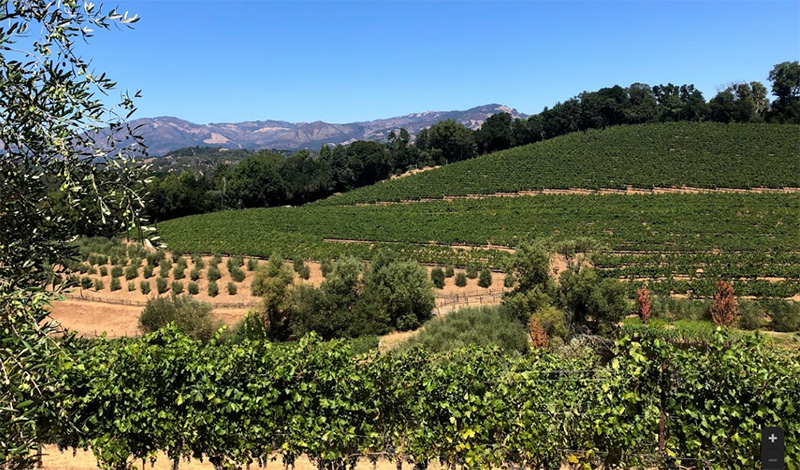 Photo: Sean Cuevas
Depending on location, every Benziger vineyard is certified sustainable, organic, or biodynamic, using the most up-to-date green farming practices. But, just what does that mean? Green, sustainable, and organic are words that are often used rather casually. At Benziger, they try to be more precise. Their third-party certified-sustainable vineyard program emphasizes environmentally-sound growing methods, such as biodiversity, soil revitalization, and integrated pest management. Their growers are required to participate in sustainable farming. Organic grape growing avoids the use of synthetic chemicals and uses natural methods like crop rotation, tillage, and natural composts to maintain soil health, as well as natural methods to control weeds, insects, and other pests. The winery itself is certified organic, too.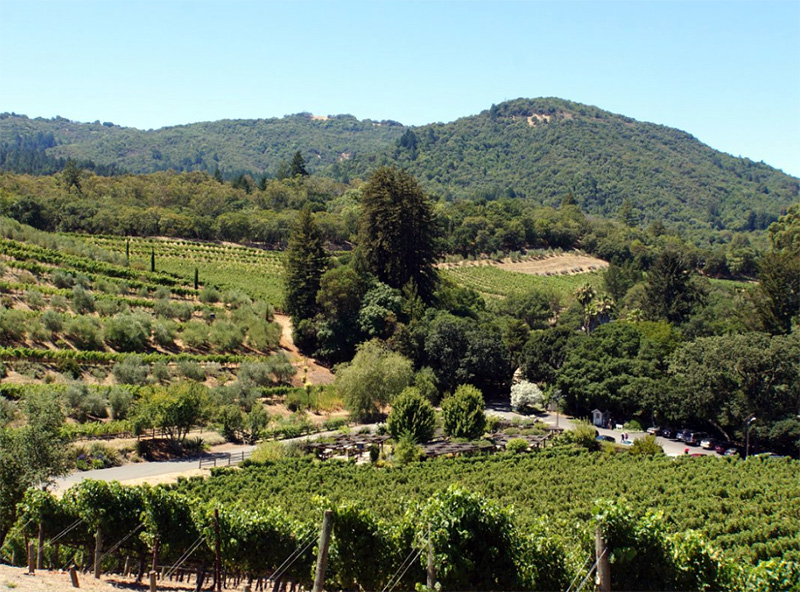 Photo: Etienne van Gorp
Organic is an evolutionary step up from sustainable. After that, many Benziger growers move on from certified organic to certified biodynamic. Animals and beneficial gardens play an important part in biodynamic farming techniques. Benziger relies on sheep for the removal of overgrown cover crop, and they replace the need for mowing, disking, and spraying herbicides; they aerate the soil while continuously depositing nutrient-rich fertilizer throughout the vineyard. Olive trees also support the health of the estate.
Benziger Pinot Noir 2017
Even thought deceptively transparent in the glass and light bodied, this Pinot packs plenty of flavor. The immediate sensation is that of cola, followed by juicy fruits, especially strawberry, and subtle spices. The acidity and tannins are in nice harmony.
Invite some friends over and serve this with roast chicken with endive and potatoes, baked fish with sorrel béarnaise (Pinot Noir often works with fish), or lentils with vinaigrette.
Benziger Cabernet Sauvignon 2016
This dark-ruby colored wine is very much in a Eurorpean, rather than California, style. It is quite dry, with zippy acidity. There are flavors of rich berry, cocoa, and mocha, with a hint of cinnamon. Seamless tannins play a supporting role.
This hearty red will go nicely with paté with herbs, steak with shallot sauce, or braised short ribs with carrots.
Top of page: https://winervana.com/blog/