Just about everyone knows about the world-famous Niagara Falls, of course, but the area is home to some increasingly serious winemakers as well, on both the Canadian and U.S. sides of the border.
New York State's commercial wine industry began when its first bonded winery, Pleasant Valley Wine Company, was founded in Hammondsport in 1860, and the state now ranks third in grape production by volume after California and Washington. But 83% of New York's grape output is Vitis labrusca varieties, mostly Concord, that find their way into grape juice, jams, jellies, and wines such as, ahem, Manischewitz. The rest is split almost equally between Vitis vinifera (the broad vine species that produces 99% of the world's wines) and select French hybrids.
Black Willow Winery is located on the south shore of Lake Ontario in Burt, New York, a part of  the Niagara Wine Trail and in the Niagara Escarpment AVA.  Because of its northern location, at first glance this region hardly seems suited to quality winemaking.  However, the climate is moderated by lake effect* from Lake Ontario.  Also, the Niagara Escarpment, an approximately 600-foot-high ridge that runs from east to west through the Great Lakes, retards winds coming off the lake. This makes for good air circulation and helps protect the local vineyards from frost and disease. (The escarpment is most famous as the cliff over which the Niagara River plunges at Niagara Falls.)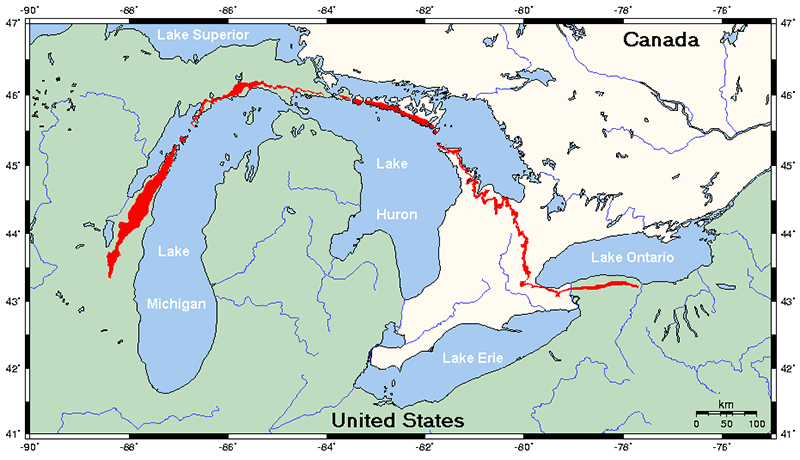 The Black Willow property is comprised of 43 acres, with soil and drainage well-suited to growing grapes. It was founded by Michael D. Chamberlain and winemaker Cynthia West-Chamberlain in 2010.  West-Chaimberlain received her Enology Degree from VESTA, the Viticulture Enology Science and Technology Alliance.  It is a National Science Foundation funded partnership between the Missouri State University system, two-year schools throughout the Midwest, state agriculture agencies, vineyards, and wineries, with a 21st century vision for education in grape growing and winemaking.


x
Black Willow's estate vineyard is planted with Diamond grapes, which are a cross between Concord and Iona, both native American varieties, developed in the 1880s in New York.  The winery currently sources other grapes from vineyards across Niagara, Erie, and Seneca.  At this time, Black Willow produces 17 different wines, of which I profile six below, including two meads.
Dry Wines
Black Willow Trilogy Red NV
This red blend, made of Cabernet Sauvignon, Marechal Foch, and Chancellor,** shows a rich dark red in the glass.  Next comes a nice aromatic nose of cherry, cola, and a bit of plum.  With 12% alcohol, it's also less boozy than most other reds, which tend to come in at 14% to 16%.  You might not think just that slight difference matters, but it does, particularly if you're looking for something a little less powerful. On the palate, the fruit becomes surprisingly lean and recessive.  The acidity is relatively low, and the tannins are mild.  Overall, a pleasant wine, especially if you are just getting into reds. 250 cases were produced.
Black Willow Trilogy White Reserve NV
Made from Chardonnay, Riesling, and Cayuga White,*** this very pale yellow wine is crystal clear. The nose offers aromas of honeydew melons and crème brûlée.  The palate features a smooth, creamy mouthfeel with flavors that include lemons and limes. It's all supported by good balanced acidity.  12% ABV, and 250 cases were made.
Black Willow Estate Diamond NV
The winery characterizes this white wine as "unique," and indeed it is.  Very pale straw-colored in the glass, it is made from 100% Diamond grapes. This wine starts with scents of Granny Smith apples, nectarines, and papayas.  These continue on the palate with the addition of canned pineapple, backed up with a zing of lemon.  It qualifies as dry, but I'd say it's right on the edge of that; the acidity saves it from being pushed over.  11% ABV, and 500 cases were made.
Sweet wine
Black Willow Classic Diamond NV
This sweet wine is also  100% Diamond grapes, and demonstrates how a skilled winemaker can produce remarkably different products from identical ingredients.  It is nearly colorless, and starts with a nose of apricots and lavender.  There is a smooth mouthfeel on the palate, with flavors of Granny Smith apples, apricots, and peaches.  The sweetness characteristic of those fruits is there for sure, but it is nicely balanced by some racy acidity.  The winery suggests this would pair well with "cheese, desserts, Asian, Thai, and Indian cuisine."  Before tasting the wine, I was down with the cheese and dessert, but was skeptical about the rest. But that acidity certainly makes it doable, especially if you lean towards sweeter wines, or even soft drinks, with meals. Clocks in at an approachable 11% ABV, and 750 cases were bottled.
Meads
"What the heck is mead?" you may be asking.  Good question.  It is an ancient tipple, dating back as far as Biblical times, and was produced throughout Europe, especially early England, Africa, and Asia. It's very popular on Game of Thrones. Long relegated to the dust bin of history, mead has been enjoying a renaissance over the past few years.  Because its production shares much of the ingredients and equipment of winemaking, it has been embraced by a few boutique producers like Black Willow.  The alcohol content can range from about 3.5% ABV to more than 18%. The defining characteristic of mead is that the majority or all of the beverage's sugar is derived from honey, which is fermented with water and yeast, plus optional fruits, herbs, spices, or flowers.  It may be made as still, carbonated, or naturally sparkling; and as dry, semi-sweet, or sweet.
Mead has played an important role in mythology, particularly that of Scandinavia. For example, the Mead of Poetry was crafted from honey and the blood of the Norse deity and seer Kvasir, and allegedly turned the drinker into a poet or scholar.
Black Willow Odin's Nectar Mead NV
One of three meads Black Willow makes, Odin's Nectar draws on Norse mythology.  According to the winery, "The horns of Odin, father of all Viking gods, are recalled in traditional Norse toasting rituals. Odin uses his wit and magic to procure the magical brew over three days. The three horns reflect the three draughts of the magical mead."
Odin's Nectar presents as nice medium gold. The nose has a distinct floral quality, mostly honeysuckle, with aromas of honeycomb and toasted almond as well.  Even though it is made from honey, it is less sweet than might be expected, and definitely qualifies as semi-dry.  It is soft on the palate, with tastes that echo the aromas, plus dried pear and vanilla.  The finish is long and dry.  12% ABV, and 500 cases were made.
Black Willow Valkyrie's Lure Mead NV
This mead also is connected to an ancient Norse story. Says Black Willow, "Commanded by Odin, the Valkyrie claimed the fallen from the battlefield. They are believed to have welcomed warriors into Valhalla, the afterlife hall of the slain, with a horn full of mead. Lovers of battle heroes and harbingers of death, they are sweet but deadly."
This mead is a rich, honey gold.  Appropriate, no?  In addition to the honey, it is made with pears and cinnamon. Like Odin's Nectar, there is distinct honeysuckle on the nose, along with pear, predictably.  The palate features flavors of pear,  a hint of that cinnamon, and surprisingly, some mango and apple.  It has a smooth mouthfeel, and is only semi-sweet, so it would work well both as an apéritif and with cheeses or dessert.  I guess you could call this a wine to die for, eh?  12% ABV, and 500 cases were made.
https://blackwillowwinery.com/
*As the spring growing season begins, the lake's cooling effect retards the vines from budding until the spring frost season is over. The lake stores daytime heat as the growing season continues. The effect of the warming water lessens the variation between day and night temperatures, which can lengthen the growing season by as much as four weeks. As summer draws to an end, the stored warmth of the lake water delays frost that might damage  the vines or fruit in the early fall. In winter, the lake also causes heavy, moist snowfall, which blankets the vineyards, insulating and protecting the vines from the frigid air.
**Marechal Foch and Chancellor are French-American hybrids widely grown in the eastern U.S. and Canada.  They produce light, Beaujolais-like red wines.
***Cayuga White is a hybrid created by the New York State Agricultural Office by crossing  Seyval Blanc with a native American vine.
Top of page: https://winervana.com/blog/