One fine spring day in 1972, attorney, private pilot, and wine aficionado Fred Fruth was piloting his plane over the Russian River Valley area.  Down below, he hoped he saw what he had been searching for: a property that had the climate and soils to grow first-class wine grapes.  Furth and his second wife, Peggy, purchased the land, named the estate Chalk Hill, and started producing wine about a decade later.  They gradually planted more than 270 acres of vines.  Years later, Furth said, "I have always been interested in wine because my grandfather had vineyards. I'm actually more interested in the working-the-soil aspect, but I have many very talented people in the winery who know how to produce a world-class wine. When I bought this property, I was told it was too hilly to be a vineyard, but I simply planted the grapes in rows going uphill. People said you can't do that, but I'd seen it done in Germany so I knew it would work."  After a rich and varied life, Furth died in 2018 at the age of 84.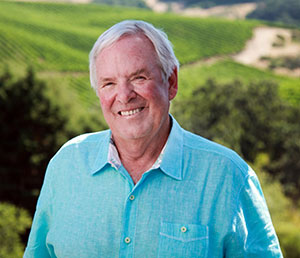 Lawyer Bill Foley acquired Chalk Hill in 2010.  Although Foley is titled as "vintner," I doubt he sees the interior of the winery very often.  He is a vintner in the broader sense of "someone who sells wine."  He also owns the National Hockey League's Vegas Golden Knights,  is the Executive Chairman of the Board of Directors for Fidelity National Financial Inc., is Vice Chairman of the Board of Directors for Fidelity National Information Services, Inc., and owns fifteen other wineries.
The Estate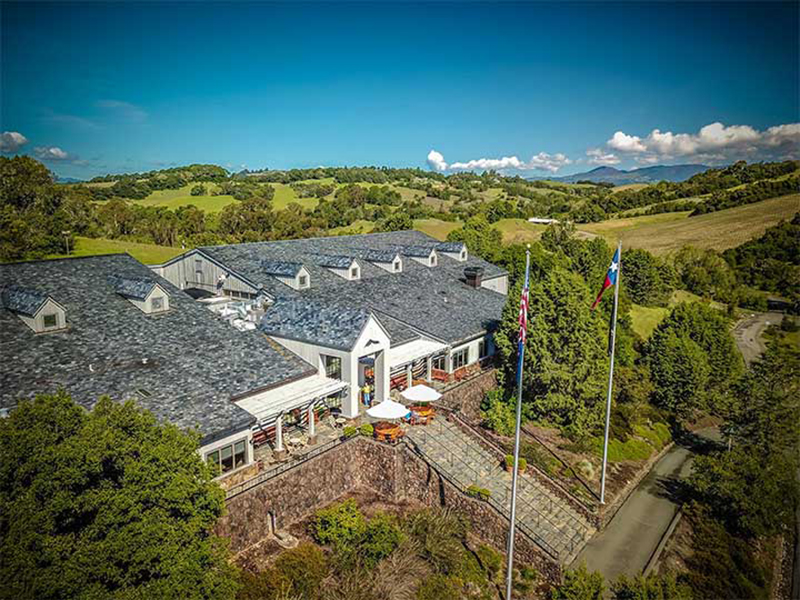 x
The Chalk Hill AVA is one of 13 in Sonoma County, and is distinguished from the neighboring appellations of the cooler Russian River Valley to the west and the warmer Alexander Valley to the northeast. Elevations are higher and soil fertility is lower. The soils include gravel, rock, and heavy clay. Under the topsoil is a distinctive layer of chalk-colored volcanic ash which inspired the name of Chalk Hill.
x
Continue reading "Chalk Hill Estate Red 2018"