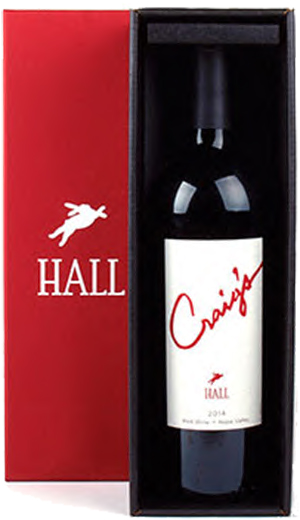 HALL wines hail from five estate vineyards: Sacrashe (Rutherford), Bergfeld (St. Helena), Hardester (Napa Valley), Atlas Peak Estate, (Atlas Peak), and T Bar T Ranch (Alexander Valley). From these 500 acres come classic Bordeaux varietals: Cabernet Sauvignon, Merlot, and Sauvignon Blanc. In each vineyard, small-vine farming is employed to produce low-yield, high-concentration fruit.
The winery is dedicated to environmental responsibility. Only natural products are used for weed and pest control, and the vineyards are certified organic. The farming operations use 50% bio-diesel fuel to reduce carbon emissions.
The St. Helena winery qualified for the U.S. Green Building Council's Leadership in Energy and Environmental Design (LEED®) Green Building Rating System, and was the the first in California to earn LEED Gold Certification.™
Finally, A portion of all business profits is donated to charity via the Craig and Kathryn Hall Foundation.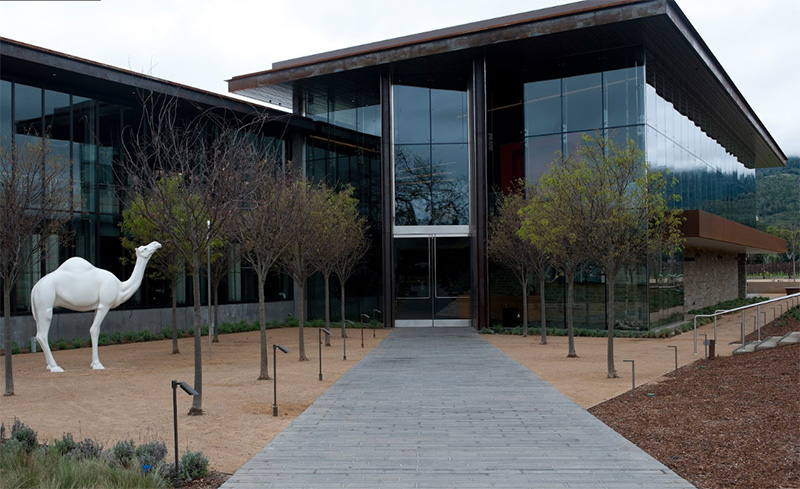 Photo: Mark Buckley
Photo: Urban Daddy
Photo: Jody Resnick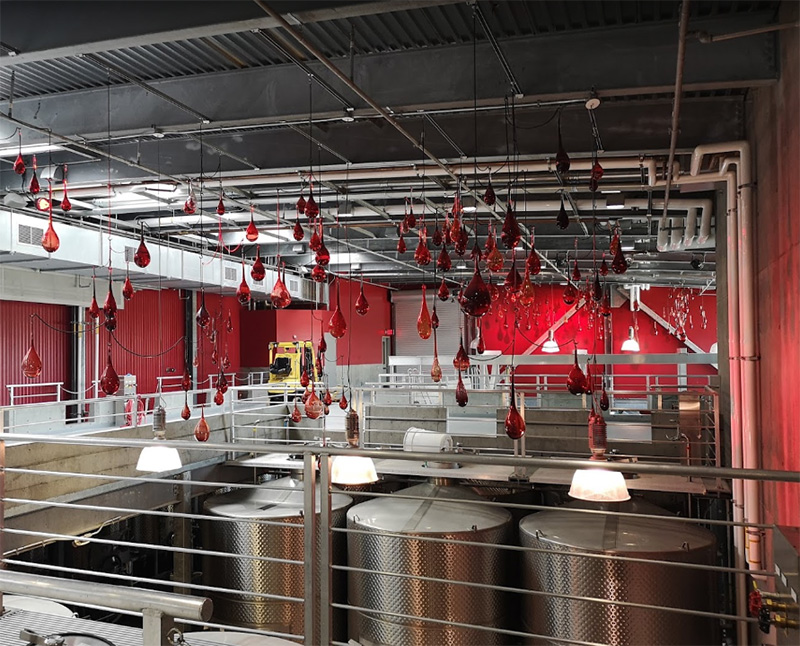 Photo: Vadim Lazar
Hall Craig's Red Wine 2014
Craig Hall, with his wife Kathryn, is the co-founder of Hall Wines, and this wine is one of his pet projects. It is a blend of 65% Cabernet Sauvignon and 35% Merlot from a number of Hall's growers throughout Napa Valley. It was aged in 60% new French oak for 22 months.
This big, bold Bordeaux-styled red blend has a nose of black fruits, black cherry, raspberry, earth, and a touch of smoke. It offers a palate of blackberry, cherry, plum, and chocolate. There is good acidity and plenty of tannins. If you like a tannin punch, drink now. If not, wait a year or two. Either way, let it breathe for about an hour after decanting. The finish is long and concentrated.
Top of page: https://winervana.com/blog/