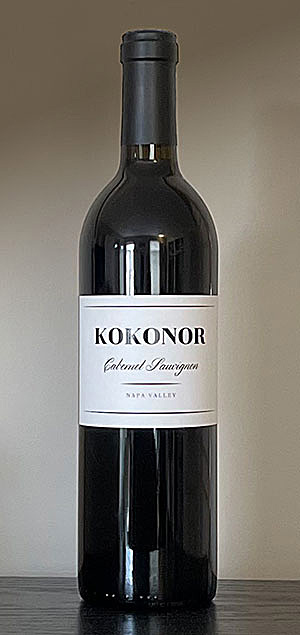 There are many ways to buy wine: at a wine shop or liquor store, at a grocery store, or through a winery's wine club, among others.  There is another option that I use on occasion.  These are online "flash sites" that offer one or even a few different bottles for sale per day, at discounts of around 15 to 70%, often with free shipping if you place a minimum order, which tends to be three to six bottles and varies with the price.  How do they do this?
The winery approaches the site (or vice versa), looking to sell some wine that the winery has not been able to sell as quickly as they would like.  The winery may be stressed by lack of cash flow, not enough storage space, or some other unknown.
They agree on a price that enables the site to sell the wine at well below retail.
The site buys all (or most) of the available stock.
The site then offers the wine at a discounted price, often substantially so.
Here are a three such sites you might want to try:
www.invino.com
www.lastbottlewines.com
www.wtso.com
This Kokonor came from wtso.com.  It had a listed retail price of $135 (true retail prices are sometimes difficult to verify, but on Kokonor's web site the 2016 was selling for $125 before the allocation window closed.  The 2017 and 2018 were not available there.)  WTSO sold this bottle for $33, with free shipping on three bottles.  Quite a deal, almost too good to be true, so I contacted the winery for clarification.   This is what their representative had to say, "Due to Covid-19 and wildfires in 2020 all but shutting all of our sales channels down (tasting room, on-premise sales) we released our 2017 and 2018 vintages on Wines Til Sold Out [at] well below our cost."  So, sometimes when it's gotta go, it's gotta go.
Kokonor is owned by a Chinese company, Qinghua Huzhu Barley Wine,* under the subsidiary Koko Nor Corp., which purchased Sundown Ranch LLC in late  2013 for $15 million. Sundown's main asset was a 1000-acre property in St. Helena at the north end of Napa Valley, of which 100 acres were under vine. Kokonor makes the wine from fruit sourced from this vineyard at the  Maxville Winery in the Chiles Valley AVA east of Napa Valley.  (The CEO of Maxville, Anthony Hsu, was born in Taiwan and spent time there off and on before adulthood.  Coincidental that a Chinese company should make wine at Maxville?  I leave that up to you to decide.)
The Winemaker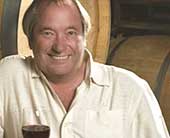 George Bursick grew up in Sonoma County, where many of his friends' families were grape growers and he was exposed to vineyards and winemaking early on. After attending UC Santa Barbara for a while, he was hired part-time at Beringer Winery in St. Helena. His first duty was assembling Christmas gift packs for the tasting room. Soon after however, he graduated to the cellar where in 1970 he was, "…dragging hoses for $5.26 an hour. I was glad to be making such good money."
"Myron Nightingale [Beringer's winemaker at the time] was my first mentor, my first serious inspiration to become a winemaker," said Bursick. "He encouraged me to return to college and finish my undergrad work in plant physiology and to get a Master's Degree in enology from UC Davis. In the meantime I was learning the winery business from the ground up working in the cellars at Beringer."
Upon graduation from UC Davis, Bursick began his first solo winemaking job at the now-closed McDowell Valley Vineyards in Mendocino County on the recommendation of John Parducci. One of his most significant accomplishments there was the first varietal release of Syrah in California. This was in 1980 from the 1978 vintage of 100-year-old vines, which had long been misidentified as Petit Sirah, at least in this vineyard. Bursick suspected the mistake and brought in ampelographists to verify his opinion that the vines were in fact Syrah and more than worthy of a special bottling.
After nine years at McDowell, old friend Justin Meyer recommended him to Rhonda and Don Carano. They were in the early stages of their plans for a new winery in Sonoma County called Ferrari-Carano and Bursick joined the team as Director of Winemaking.
"From the beginning, I think we were all what you might call progressive; maybe aggressive," he said of the early days at Ferrari-Carano. "We wanted to make really great wine and we explored all possibilities. We were among the first to bring in ENTAV clones from the France's viticultural authority. We experimented with barrels, fermentation, yeasts, we researched everything and we'd try anything, in the winery and in the vineyard. And for the most part, the results were worth it."
Bursick left Ferrari-Carano in 2006 in order to focus on his expanding consulting business, and later through that work become Vice President of Winemaking at J Winery. He agreed to the take the position with the stipulation that his existing consulting clients would not be affected. Bursick ushered J Vineyards into a new era of wine production focused on cool-climate, site-specific Russian River Valley Pinot Noir and Chardonnay.
He produced the Kokonor as a consultant at Maxville.
Kokonor Cabernet Sauvignon 2018
The fruit for this 100% Cabernet Sauvignon was hand-picked from select blocks, hand-sorted, and then whole-berry fermented in micro-fermentation batches.  It was aged for 22 months in 100% French oak.
A predicable dark opaque purple, Kokonor serves up classic aromas of blackberry and cassis, which continue on the palate.  However, the wine is fruit-recessive, in the Old World style.  It is supported by notes of tobacco and cedar, as well as zippy acidity and grippy tannins.  336 cases were produced, and the ABV is 14.5%.
Would I pay $135 for this wine?  Well, no.   Would I pay $33?  Hell yes.  As indeed I did.
* Barley wine isn't wine at all, but rather a strong ale with between 6 to 12% alcohol by volume.  The beer writer Michael Jackson referred to a barley wine by Smithwick's as, "This is very distinctive, with an earthy hoppiness, a wineyness, lots of fruit and toffee flavours." 
Top of page: https://winervana.com/blog/