Like not a few winery owners of his generation, Paul Maroon came to the industry after a long successful career elsewhere.  Of Lebanese descent, he was born in 1947 in Pennsylvania, where his father owned a produce business.  His first exposure to wine came when he started as a teenager helping his uncle make wine. "It was terrible," Maroon laughed years later.
Maroon graduated from college back east, and then migrated to California to pursue his MBA.  After that, he started selling medical supplies, including pacemakers. He worked closely with hospitals and doctors, and ultimately started his own company, specializing in new types of medical devices.
In the late 1990s, he felt wine and his ancestral agricultural roots pulling him more strongly than ever, and he moved up from the San Jose Bay area to the Napa Valley.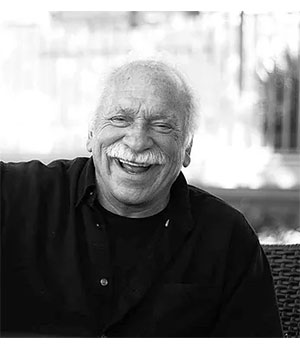 There he purchased the 37 acres that would become Maroon's permanent home, in what is now part of the prestigious Coombsville Appellation in the Napa Valley AVA. Today, about 17 acres of this land is planted with Cabernet Sauvignon, which produce Maroon's estate wines.
For the first ten years, Maroon was a grower only.  He sold his Cabernet Sauvignon grapes to Joseph Phelps, among others, for their famous (and now quite expensive) Insignia blend. During that time, he became friends with Chris Corley, who is the second-generation winemaker for Monticello Winery.  With assistance from Corley, Maroon made about two barrels of wine for himself, and eventually realized the quality that the fruit of his vineyard could achieve as a single-varietal, single-vineyard wine.  He ended the Phelps contract, and the first commercial vintage of 500 cases of Maroon wines was produced in 2009 with Corley as winemaker. His philosophy is to introduce as little winemaking manipulation or intervention as possible from the vineyard to the bottle, and to focus on 100% varietal wines (no blending).
A staunch advocate of the wine industry, Maroon helped form the Save the Family Farms initiative, which aims to preserve Napa Valley's small family vineyards so they can continue to thrive and be passed on to future generations.  He was also active in the San Francisco Bay Area Chapter of the Knights of the Vine.   Paul Maroon died in late 2019, but his widow Renée is committed to continuing the operation of the winery.
Maroon was a firm believer in terroir-driven wines. "Everyone in the business knows that it is the earth and the combination of drainage and minerals that make the difference," he was once quoted as saying. "We at Maroon Vineyard are blessed to have everything we need in one particular place."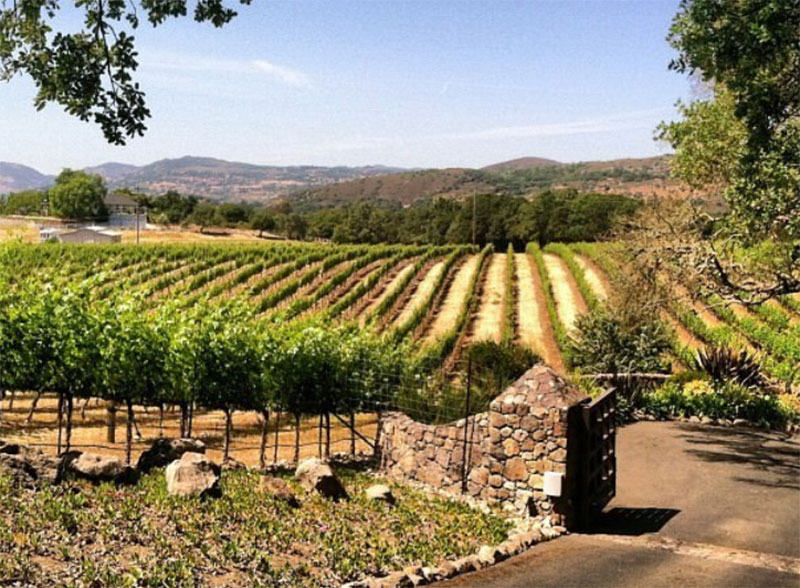 x
Planted at an altitude of between 200 and 600 feet, Maroon's estate vineyard in Coombsville is located in a bowl-shaped depression topped by Mt George, an extinct volcano. The grapes benefit from slower and more even ripening due to the location in the southern end of Napa Valley. Here, the fog burns off later in the day and frosts are less likely to occur.  The land is composed of rocky volcanic soil and rich gravely loams, which provide both easy drainage and water access for the vines.  A next-door neighbor was Robert Craig of Robert Craig Winery.  Craig was Maroon's friend and mentor, and he always insisted that Craig be given a great deal of credit for the successes of Maroon Wines.
Maroon's total current production hovers around 10,000 cases of primarily Cabernet Sauvignon, with small lots of Chardonnay, Zinfandel, Merlot, Malbec, and Sauvignon Blanc.  "This level is perfect for us, for here we can control all aspects of the wine from the beginning to the end," Maroon often said. "If we were much bigger, this probably wouldn't be the case."
Maroon Napa Valley Special Reserve Cabernet Sauvignon 2013
Fruit for this Special Reserve 100% Cabernet Sauvignon originated in Maroon's estate vineyard in the Coombsville Appellation of the Napa Valley AVA. It was aged for 24 months in all new French oak.
This wine is violet/black in color. Aromas of leather and blackberry join with dark chocolate, vanilla and a hint of espresso on the palate. The lingering finish features creamy oak tones and bracing tannins.  ABV is 14.4% and 476 cases were produced.
Top of page: https://winervana.com/blog/