In 1881, Josephine Marlin Tychson and her Danish husband, John, traveled from Pennsylvania to St. Helena in the hope of alleviating his tuberculosis and becoming vintners. They purchased 147 acres of property just north of town from a retired sea captain, William Sayward, who had earlier bought the land from Charles Krug. They planted Zinfandel, Riesling, and "Burgundy" vines on the estate. Five years later, Tychson Cellars was established, but not before John's despair over his affliction caused him to commit suicide.
After this sad event, the undaunted Josephine continued to nurture the vines she and her husband had planted together, and with the help of her foreman, Nils Larsen, she oversaw the construction of an impressive redwood winery, large enough to contain up to 30,000 gallons of wine. She became the first woman in the entire state of California to oversee the building of a winery and one of the first few female winemakers in the state.
However, her stewardship only lasted until 1894, when  she sold the facility to Larsen. He in turn leased the property to Italian immigrant Antonio Forni and sold it to him in 1898. Forni renamed the winery Lombarda Cellars after his birthplace in Italy, and the following year he razed Tychson's winery and constructed a new building out of hand-hewn stones from nearby Glass Mountain. Workers were primarily Italian; many of their descendants live in St. Helena to this day. This historic winery structure was until fairly recently used for barrel storage and wine making, but both have since been moved off site. All wines are now made at Cardinale Winery in Oakville, part of Jackson Family Wines, the current owner of Freemark.
Forni concentrated his efforts on making Chianti and other Italian-style wines which he marketed to the numerous Italians that had moved to Barre, Vermont, the site of America's largest marble and granite quarries. Like so many others, Forni was forced to cease most operations when Prohibition began in 1920. He was licensed to produce sacramental wine for the Catholic Church, but that barely kept the operation viable.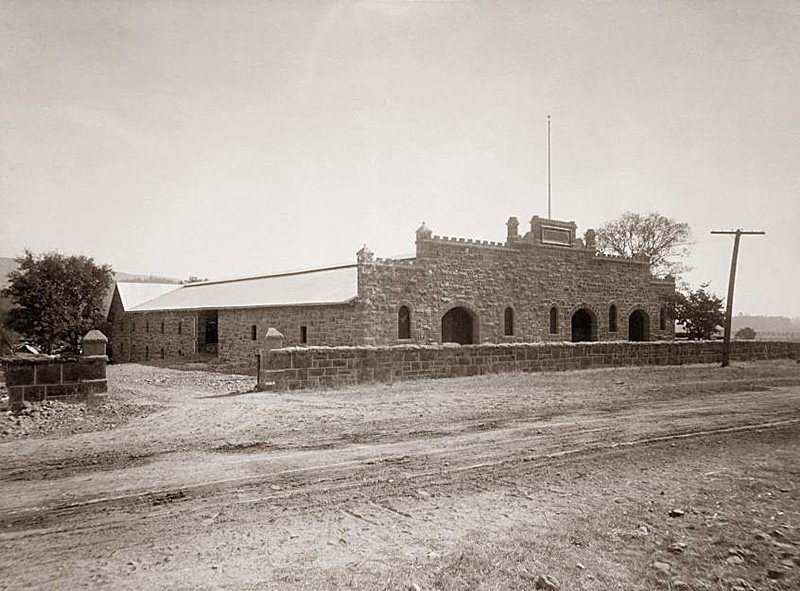 Forni, who never fully recovered from Prohibition, sold the winery and vineyard in 1939 to three businessmen from Southern California, Albert "Abbey" Ahern, Charles Freeman, and Markquand Foster. They renamed the winery Freemark Abbey. (Amusingly, despite the sacramental wine production history, the winery has never been part of a monastery or a religious body; the name is instead a combination which includes a portion of each partner's name.) The winery opened a "sampling room" in 1949, making this one of the first tasting rooms in Napa Valley. (Incidentally in the 1950s Freemark Abbey was one of the largest up-valley wine grape jelly producers. An article from the September 10, 1952 issue of the Napa Register references at least twelve different types of jellies produced at the winery that year.) Continue reading "Freemark Abbey Cabernet Sauvignon Oakville 2017"