Keith Rütz's first career track was  in the fashion industry.  He was the proprietor of two trendy clothing boutiques located near the UC Berkeley campus.  To search out the latest styles, he frequently travelled  to both London and Paris. It was in France where he began to develop his love of Burgundy and interest in wine generally.
This growing interest was also informed by Rütz's ancestral roots, which go back six generations to his great great grandfather, Fernand Lebegue, who grew up in Aigne, in France's Languedoc region.  There he worked as a cooper, fashioning barrels from the Vosges, Nevers, Allier, and Troncais forests, all famous sources for top-quality barrels used in wine production.
After graduating from UC Berkely, Rütz spent several years working in the fashion industry, eventually starting his own business in 1982 that produced belts for such icons as Kenneth Cole and Anne Klein.
Due to the demands of ever-changing fashion, Rütz traveled frequently, visiting Asia and South America five times each year, Europe (and France in particular) another three times a year, and an annual pilgrimage to New York for the beginning of the fashion season.
"It finally became very exhausting," Rütz recalled. "I led what you would call a completely hectic existence. The fashion industry is one of getting to the top and staying there. There is little respite."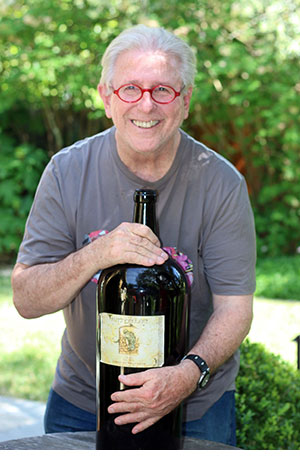 Although during this period Rütz's life was quite frantic, in 1992 he carved  out enough free time to start Rütz Cellars in the Russian River Valley, where, in addition to being the owner, he was also the winemaker, focusing on California Pinot Noir and Chardonnay in the tradition of his favorite Burgundian wines. From the beginning, his stated goal was "to make the finest small-batch wines possible that would stand up to those made by the top French producers."
"I had been able to combine the fashion and winery aspects of my businesses quite easily," Rütz noted, "whenever I traveled to Europe for a fashion event I was able to tote some wines and get people interested in my products. They found my approach quite novel and that was all right by me. When I finally realized that we were represented in twelve countries and just about every major market in the United States, I knew I had to do something about it."
That "something" was to leave the world of fashion behind and focus solely on Rütz Cellars.  "I have always believed that quality will dictate the size of any winery," he shared. "What I want to do at this point is produce the very finest wine I am capable of producing. I am also a firm believer in not rushing the process, so I imagine what I envision could take quite some time."
In 2020, Rütz Cellars expanded into the Chalk Hill appellation for Cabernet Sauvignon production, as well as Napa Valley in the Rutherford AVA working with the Morisoli Vineyard.  Rütz brought on winemaker Mike Trujillo to oversee the production of that varietal under the Domaine Rütz label.
The Russian River Valley AVA
The Russian River Valley got its name when Russian settlers arrived along the Sonoma Coast at historic Fort Ross. There, they found that the fertile soils of the area were excellent for farming in general and grape-growing in particular.
Fort Ross.  Photo: Harald Padeborn
This AVA is best-known for Pinot Noir and Chardonnay, The region earned AVA status in 1983, and comprises 15,000 vineyard acres and 70 wineries.  Rütz Cellars sources fruit from such respected vineyards as Dutton Ranch, Martinelli , and Bacigalupi.
In the growing season, warm daytime temperatures plummet when fog regularly intrudes from the Petaluma Gap to the south, and the Russian River to the west.  In the late afternoon, a fog bank can often be seen hovering above the appellation's border in the hills west of Sebastopol.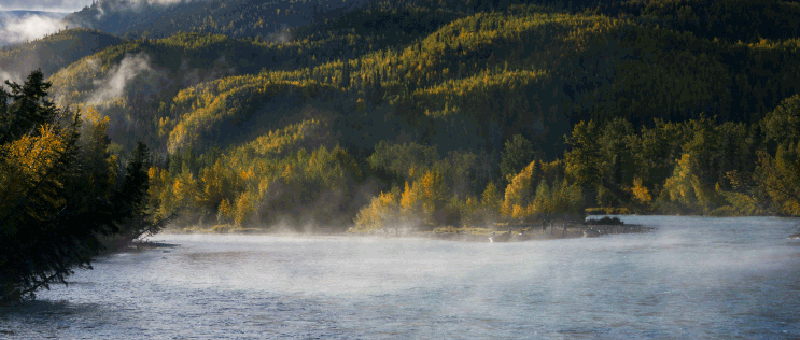 Rütz Proprietor's Reserve Chardonnay 2018
This is 100% Chardonnay, all sourced from the Russian River Valley. While it was  aged in French Allier and Troncais oak, all of it must have been previously used, as the wood is barely noticeable.  It is the typical pale gold, with moderate aromatics of citrus and a hint of stone fruit like golden apple and pears.  Grapefruit and limestone dominate on the refreshing palate.  There is plenty of supporting acidity, and just a bit of bitterness at the end. 950 cases were produced, and the alcohol is 13.9%.
Top of page: https://winervana.com/blog/