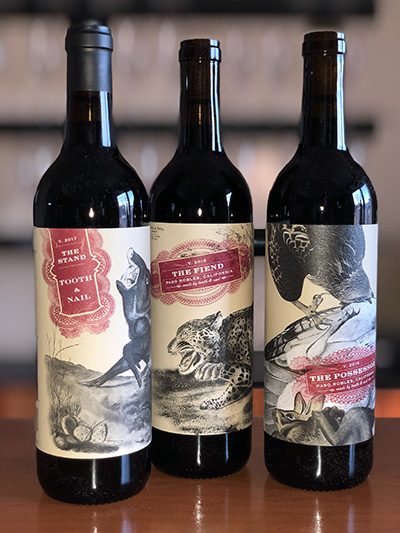 Tooth & Nail is one of four brands from Rabble Wine Company, the others being Rabble, Stasis, and Amor Fati. Rabble was founded by Rob Murray, a longtime wine grower with a vineyard-first mindset. The company has relied on four vineyards for more than 10 years, carefully overseeing all aspects of farming.
The Tooth & Nail estate vineyard is in the Willow Creek District of  Paso Robles , California. about halfway between Santa Barbara to the south and Carmel to the north. It occupies rolling slopes at the base of the Santa Lucia mountains. The gravelly soils feature the type of limestone-rich ingredients found in some of the world's greatest winegrowing regions. The vineyard spans 10 acres, including 20-year-old Cabernet Sauvignon vines and newer plantings of a Tempranillo clone from Rioja; a Malbec clone from Bordeaux; and a head-trained block of Mourvedre. The second vineyard, Murmur, is southwest from the winery and over the mountains, just 13 miles from the Pacific Ocean.  Murray personally planted this vineyard and knows it intimately. The final two vineyards, Mossfire and Armour Ridge, are in the Estrella District, about 10 miles north of Paso Robles on Highway 101.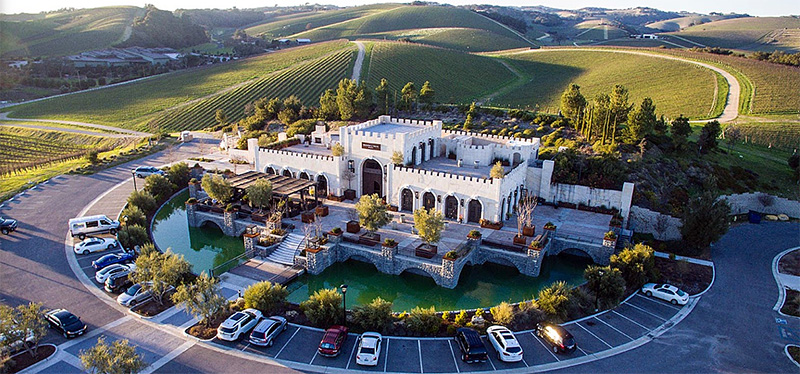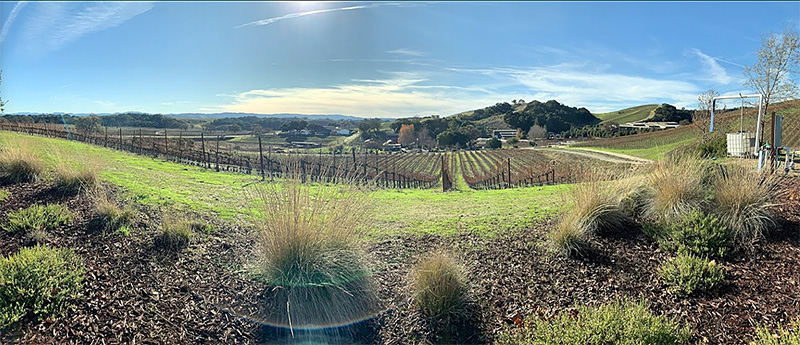 Winemaker Jeremy Leffert offered, "My approach is to treat everything with such care that it's almost transparent and you hear this voice from the vineyard." He is tries to avoid what he calls "the dominance of the winemaker's hand," so that vineyard expression must only be accentuated, and never obstructed.
The opportunity to review these three red blends from Tooth & Nail presented an unusual chance to compare and contrast the similarities and differences of three kindred wines from a single producer.
But first, a note about the bottle labels.  Rabble prides itself on striking and extravagant labels, and these are no exception. (There is even an augmented reality app available for smart phones that adds audio to the labels. Radical.) Each one features a reproduction of a drawing from the pen of naturalist James John Audubon, where he captured birds and animals of the early 1800s fighting "tooth and nail" to survive, and a quote from his notebooks that inspired the name of each wine.
All of these selections are an inky brick red, have a nose of dark berries and roast plum, and clock in at about 14.5% ABV. Any of them would pair nicely with Rosemary Marinated Grilled Lamb, Beef Tenderloin with Mediterranean Relish, or Veal Milanese.
Tooth & Nail The Possessor 2016
69% Cabernet Sauvingnon
15% Merlot
10% Petit Syrah
6% Syrah
Here Audubon depicts two red-tailed hawks fighting to become the sole possessor.
The wine presents flavors of those same dark berries and roast plum aromas, coupled with currants and cassis, and a hint of sweet cherry and dust. These are supported by bright acidity, and the wine ends with a firm finish and lingering tannins.
Tooth & Nail The Stand 2017
85% Petit Syrah
14% Syrah
1% Viognier (1%? Really? An interesting and subtle winemaking choice.)
Here Audubon draws a brave boar protecting its den. No matter if one falls, there will always be another to stand sentinel.
This wine offers more acidity than The Possessor, with flavors of tart cherry, , figs, and boysenberry, plus a bit of cocoa and tobacco. The palate finishes with lightly-sweet lingering tannins on the long finish.
Tooth & Nail The Fiend 2017
51% Merlot
32% Petit Syrah
17% Cabernet Sauvignon
Audubon shows the ferociousness of a jaguar, stalking her prey and attacking with the fury of an incarnate fiend.
This is the driest and most tannic of the trio. Flavors of ripe plum, black mission figs and leather predominate, all wrapped up with sturdy but integrated tannins. There is just a hint of bitterness and dust at the end. Even with 51% Merlot in the blend, this is certainly the biggest wine of the three, but the other two are hardly shy.
For my review of two Rabble-brand wines, click here.