Walla Walla Vintners was founded in 1995 in the shadow of the Blue Mountains by pioneering winemakers Gordy Venneri and Myles Anderson, and was just the AVA's eighth winery.  Even though there are now more than 140 wineries in Walla Walla Valley, in 2016, Walla Walla Vintners was named "Pacific Northwest Winery of the Year" by Wine Press Northwest.
Anderson retired early in 2017. Venneri worked with the new co-owners, Scott and Nici Haladay, for several months before he also retired.  Scott came from a technology background (as does his father Jay, who is a silent partner) and Nici is a licensed nurse, but both Haladays are longtime wine lovers,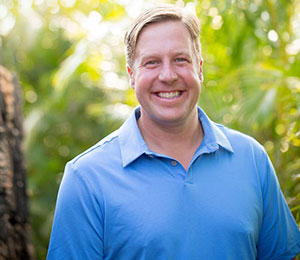 Scott Haladay
(Photo courtesy of Scott Haladay)
Derrek Vipond
Derrek Vipond took over as winemaker at Walla Walla Vintners in January, 2019, succeeding winemaker William vonMetzger who held the position for over a decade. Vipond grew up in Puyallup, Wash., with deep roots in the Walla Walla wine community. He began his formal wine education at Walla Walla Community College in the Enology and Viticulture program, and took a degree from Oregon State University in Fermentation Science.  After graduation, Vipond followed harvests around the world, eventually settling back in Washington.
"I look at Walla Walla Vintners as a legacy brand for Washington state, and Myles and Gordy are legends in the Washington wine industry," Vipond commented. "They were among the original people out there beating the drum for Walla Walla to the rest of the world. I'm really looking forward to carrying on that legacy."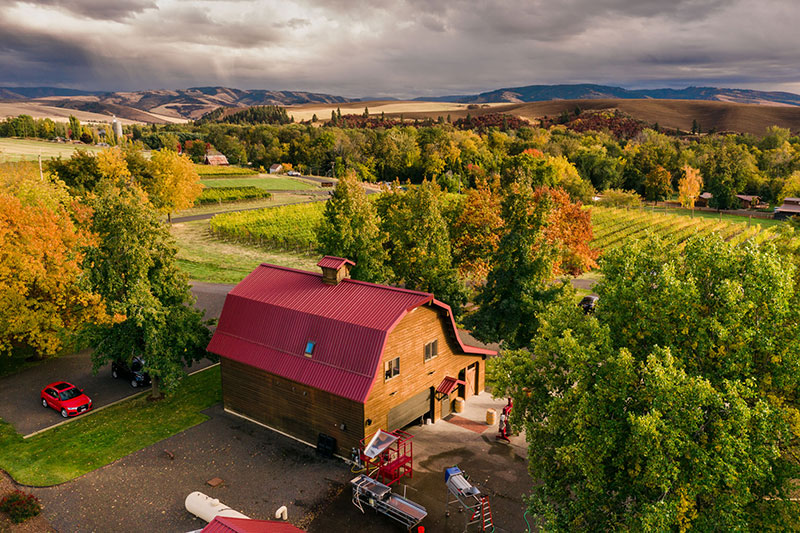 Walla Walla Vintners Estate Winery
Walla Walla Vintners 2020 Rosé of Sangiovese
This wine is 100% Sangiovese, made from fruit grown by the pioneering Seven Hills Winery of Walla Walla, which is Certified Sustainable and Salmon Safe.   Planted  in the early 1980s, the Seven Hills Vineyard is comprised of deep, silt loam soils over flood sediments at an elevation of 1,000 feet.
This Rosé is salmon-colored and lightly aromatic.  It offers a nose and flavors of strawberry and a bit of grapefruit, with a soft mouthfeel.  It is a very approachable, easy summer sipper.  450 cases were produced, and the alcohol is 13.4%.
Top of page: https://winervana.com/blog/