Many years ago, while driving through Sonoma County, Arturo Keller and his wife Deborah came upon a piece of property overlooking the Petaluma River with a tremendous view and expansive terrain.  Keller, a passionate antique car collector and native of Mexico, purchased the 50-acre parcel in 1982.   He soon had a paved road built that wove about the property to serve as his own miniature racecourse. Keller also recognized the potential of the property as a grape-growing site, and in 1989 the La Cruz Vineyard was began.
Over time, Keller added more acreage, and planted Pinot Noir, Syrah, Viognier, and Pinot Gris, and began making wine for family and friends.  Keller soon called on his youngest daughter, Ana, who had studied chemistry at the University of Mexico, to become the nascent winery's winemaker.
Keller Estate released their first wines in 2001, an estate Chardonnay and Pinot Noir.  The name 'Keller Estate' pays homage to the Keller family's Swiss heritage, since the word 'keller' is cellar in German.
Ana also started a sister brand, Casa Wines, which are sourced exclusively from the family's La Cruz Vineyard. Casa Wines produces Chardonnay, Pinot Noir and a red blend.
Keller Estate has completed the California Sustainable Winegrowing Program. The winery utilizes a natural water source, promotes local wildlife to live on the property, and is home to thousands of newly planted trees. The vines are all grown sustainably and organically.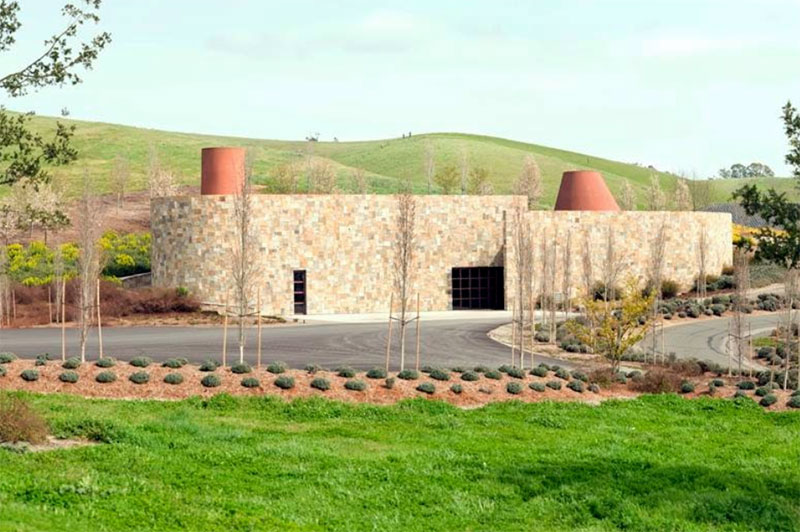 The Keller Estate Winery
The Winemakers
Ana Keller – Estate Director and Winemaker
Raised in Mexico, Ana's first exposure to wine came early in life when she spent her holidays in France's Loire Valley harvesting grapes.  "When my father asked me to join him in establishing Keller Estate, I was overjoyed," she related. "We have accomplished much of what we initially set out to do, and it's up to me to continue to make sure our quality never fluctuates."
She holds degrees from both the University of Mexico (biopharmaceutical chemistry) and a Masters in Pharmaceutical Development from the prestigious King's College in London.  While there, she took her first formal wine tasting lessons.
Keller was heavily involved in the effort to make her property part of the AVA (American Viticultural Area) called the Petaluma Gap AVA.
"When you consider what the winds of the gap do to the area and to the grapes themselves, it seems to be a no-brainer. The winds force our (Pinot Noir) grapes to develop thicker skins and that in itself changes the equation."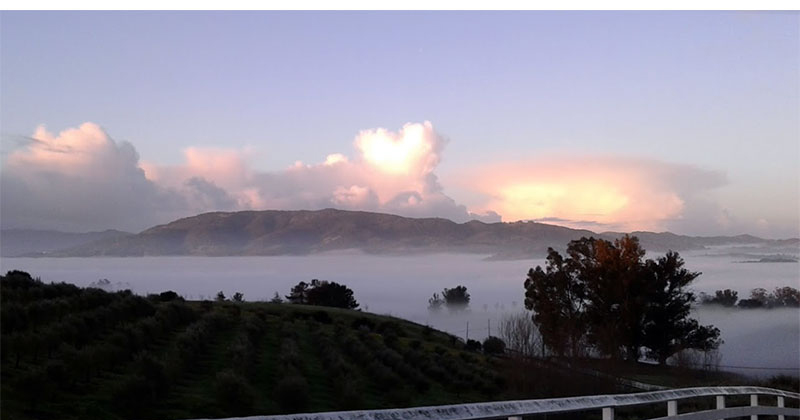 The fog-shrouded Petaluma Gap
Keller devotes 100 percent of her time to Keller Estate, and confided that her parents are still active in the business as well. "Whenever my father is available, he sits in on our meetings and tastings. He is still quite active and his passion for cars takes up a great deal of his time. He cares a great deal about the winery since it is still a relatively small family operation."
Julien Teichmann – Winemaker
Born in Goettingen, Germany, Julien Teichman joined Keller Estate in 2018. His passion for fermentation began with an internship at a brewery.  He next spent some time in Florence, Italy where he had his first contact with winemaking and vineyards.  Julien then earned a degree in winemaking from the Weincampus Neustadt in Germany.
Julien traveled the world working harvests and finally came to the United States in 2013, where he spent time at Kosta Brown and Merry Edwards before joining Keller Estate. He espouses a profound respect for the vineyard, and a holistic approach to farming and winemaking.
About the Vineyard
The Keller Estate La Cruz Vineyard features an intricate stone cross sculpture that boldly stands over the vines, and was named to represent the family's Mexican heritage.
The majority of the La Cruz Vineyard, where Keller Estate grows all of their Chardonnay, Syrah, Pinot Gris, and slightly over half of their Pinot Noir, resides on the lower hills of the property. The soils here are multi-layered, mineral-laden clays there were once San Pablo Bay seabeds. This mineral character comes through in the wines and is very much a part of the Keller Estate's unique terroir.
Keller Estate Casa Chardonnay 2019
To start with, this bottle was sealed with a synthetic plastic cork.  Not the worst one I've ever encountered (although the one in the second bottle was harder to get out than the first), but I'm just not a fan.  I'm fine with manufactured corks, where cork is ground up, treated to prevent cork taint, and then reconstituted as closely as possible to the bark itself.  But failing that, I'll take a screw cap over a plastic stopper any day.
Moving on to the wine.  The fruit was sourced from the Keller Estate's La Cruz Vineyard, in the Petaluma Gap region of the Sonoma Coast. The wine was fermented in both barrels and stainless steel.  This 100% Chardonnay is very pale yellow in the glass.  The moderately aromatic nose features grapefruit and honeydew.  These are on the palate as well, with moderate but bright acidity and mineral notes.  Although it saw some oak aging, the result is subtle at best. 1,600 cases were produced, and the ABV is 14.2%.
Top of page: https://winervana.com/blog/