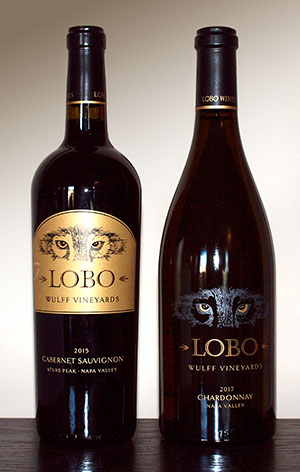 Yet another white-collar professional turned winery owner, Randy Wulff was an attorney for 20 years. After graduating from the Honors College at the University of Oregon and Hastings College of the Law, he worked as a successful trial lawyer and mediator at a law firm in  San Francisco. "Even when I was one of the chief mediators during the World Trade Center property damage claims hearings arising from the tragedy of 9/11 that lasted for more than two and a half years, my wife Krys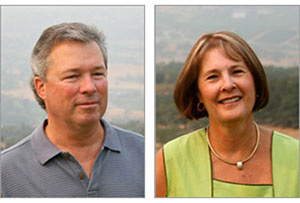 and I had always dreamed of being in the wine business," Wulff reminisced.
Krys Wulff got her undergraduate degree at the University of San Francisco, and a Masters at Mills College in Oakland, California. She worked as an optical industry consultant for over 25 years while also raising two sons. She has devoted her energies to several philanthropic, educational, and advocacy organizations, including the Piedmont League of Women Voters, the East Bay Junior League, and EdSource, an independent, non-partisan organization that works to engage Californians on key education challenges with the goal of enhancing learning success.
Randy grew up with Krys in California's Central Valley. "We were high school sweethearts and have been married for over 48 years," shared Randy. "She is the heart and soul of Lobo Wines, and our success is directly related to her efforts. I can't think of anything better than sharing our success with the person I love the most."
As is not unusual for well-heeled San Francisco residents, the Wulffs eventually purchased a second home, in Napa Valley. "We were living in the East Bay and Napa Valley was only an hour's drive away. Whenever we arrived there, it was like living in another world," Randy recalled. They soon planted Chardonnay on the property, which is located in the Oak Knoll district. "When the first usable fruit came in, we sold the grapes to Randy Lewis, and he produced a wine that notched incredibly high scores. I thought to myself, this is easy, and we decided to really delve into the wine industry."
Continuing to expand their efforts as grape growers, a few years later the Wulffs acquired a much larger vineyard about a mile from the first one, where they made substantial improvements to drainage and vine care. In 2007, they acquired a 42-acre property on Atlas Peak, on the eastern ridge of the Napa Valley. With that commitment, the couple established a winery of their own that same year, naming it Lobo Wines. Lobo is Spanish for 'wolf,' a play on their last name, of course. The first vintage yielded just 25 cases, but production has gradually increased to around 1,500 cases.
"We want to grow Lobo Wines carefully," Randy explained. "Our goal is probably around 5,000 cases, and we want everything to be home grown. At this point, we crush some 100 tons of fruit, but we sell around 70 percent to other wineries. Over time, we will sell less and produce more."
Sadly, the horrendous Atlas Peak fire of 2017 devastated the Lobo winery and the Wulffs' home site. Undeterred, they immediately set about to rebuild the winery and residence, a project that is ongoing.
The Winemakers
Victoria Coleman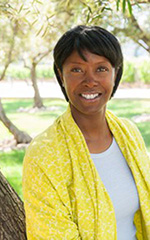 Coleman, a Seattle native, began her winemaking apprenticeship at Stag's Leap Wine Cellars as a production assistant in 1998. While there, she enrolled in a winemaking class at Napa Valley College. As part of that course, she crushed a small amount of Cabernet Sauvignon in a drum with her feet in the time-honored manner. The experience of hands-on winemaking fueled her desire to learn everything she could about it.
She began working with Mario Bazán at Bazán Cellars in 2004 as the winery's founding winemaker. To further her formal education, she enrolled at the University of California, Davis, (incubator for thousands of winemakers) in the fall of 2006 and graduated in June 2008. She was exposed to classic, Old World winemaking immediately thereafter while working alongside Erick Tourbier at Chateau Mouton Rothschild in Bordeaux. Starting in January 2010, she gained further international experience as winemaker at Jade Valley Winery near Xian, China. She returned to Napa Valley in 2015 and began work at Lobo Wines, where her products include both the Napa Valley and Atlas Peak Cabernet Sauvignon, Pinot Noir, and a proprietary blend of Cabernet Sauvignon and Syrah named "Howl."
Randy Lewis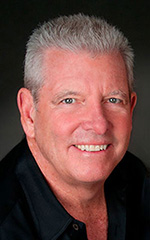 Lewis came to winemaking via a circuitous route. A native of Atlanta, Georgia, he was a race car driver for more than two decades, first as a Formula Three driver in Europe, where he discovered the wines there and what life as a winemaker could be like. He then raced in America in Formula 5000, Can Am, and finally Indy Cars from 1983 to 1991, competing in five Indy 500s. After retiring as a driver, he helped a friend set up a winery in Napa Valley, and then,
with his wife Debbie, he established his own winery in Napa in 1992.
Lobo Chardonnay 2017
Made by Randy Lewis at Lewis Cellars, this 100% Chardonnay is sourced from fruit grown at  the Lobo Wulff estate vineyard in Oak Knoll.   It is lemon yellow in the glass, and features aromas of lemon, honeysuckle, and melon. The mouthfeel is rich and smooth, and offers flavors of lemon, grapefruit, and more melon.  There is good acidity, restrained oak, and a bit of vanilla on the medium finish.  ABV is 14.7% and 150 cases were produced.
Lobo Atlas Peak Cabernet Sauvignon 2015
This wine, made by Victoria Coleman, was chosen by Great Britain's Decanter magazine in 2019 as the Top Cabernet Sauvignon in California over 197 other competitors.  It was made from 100% estate grown fruit in the Atlas Peak appellation of Napa Valley, on a rocky, volcanic hillside at 1,350 feet elevation. This is a blend of 98% Cabernet Sauvignon, 1% Merlot,  and 1% Petit Verdot (allegedly for "balance and complexity," although I can't imagine how much of that such a small percentage could contribute.)  On the nose, this Cabernet Sauvignon offers aromas of dark fruit and hints of vanilla. There are ripe plum, black currant, and blackberry on the palate.  These harmonize with medium, satiny tannins, nicely integrated acidity, and hint of black tea at the end.  ABV is 14.4%.
Top of page: https://winervana.com/blog/