In the 1970s, Portugese rosés such as Lancers and Mateus were the height of sophistication to many young wine drinkers: "It's imported, and comes in a fun bottle!" With age comes wisdom, and these wines were eventually abandoned for the justifiably famous fortified wines of Portugal, Port and Madeira, produced by many ancient and famous houses.
Much less well-known is Portugal's status as a producer of both red and white table wine, ranking in the world's top ten in production.  With a population of just 10 million, but top five in per capita consumption, much of that wine is sipped by the thirsty Portuguese.
Quinta da Fonte Souto is a producer in Portalegre, a sub-region of the Alto Alentejo in southern Portugal.  It is owned by the Symington family, well-known for their premium Port wines, who acquired the winery in 2017.
Quinta is Portuguese for estate. Fonte translates as "source," denoting the springs that provide an abundance of fresh water to the vineyard. Souto, or "chestnut grove," recalls the considerable area of chestnut trees and cork oaks that cover the estate.  There are 511 acres on the property, of which 106 are planted with vines.  Fonte Souto is the Symington's first property outside the Douro region, and includes a tasting room and a traditional manor house.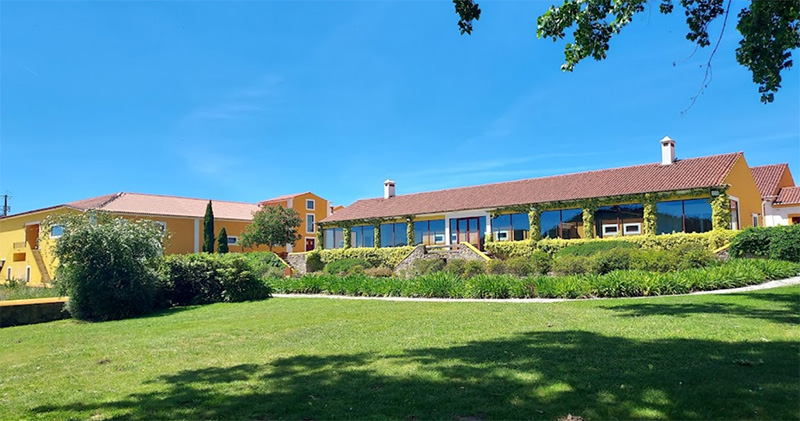 Quinta da Fonte Souto enjoys the advantages of its elevated location, benefiting from a cooler microclimate that sharply contrasts the traditionally hot and dry conditions of the Alentejo region. This unique environment nurtures the grapes, resulting in lower yields due to the challenging schist and granite soils that dominate the land. These mineral-rich soils, though less fertile compared to the flatter regions of Alentejo, contribute to the distinctive character of the wines produced on this estate. Among the principal grape varieties grown here are Aragonês, Alfrocheiro, Trincadeira, Alicante Bouschet, Syrah, and Cabernet Sauvignon.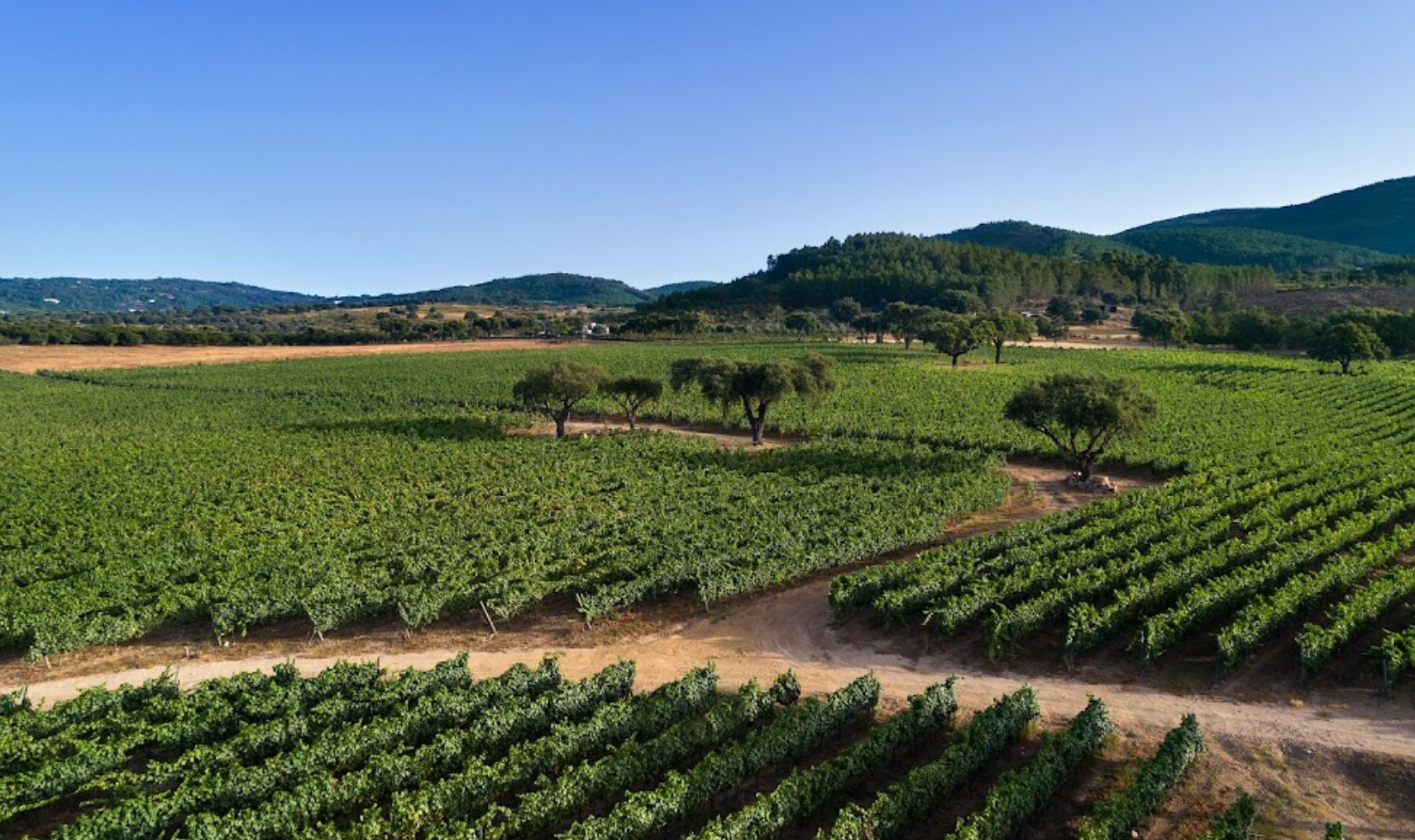 Symington Family Estates bills itself as the leading producer of premium-quality Ports in the world, with brands such as Graham's, Cockburn's, Dow's, and Warre's. SFE is also the leading vineyard owner in the Douro Valley with 2486 acres (1006 hectares) of vineyards across 27 quintas, all of which are managed according to sustainable viticulture standards; much of them are also organically farmed.
Quinta da Fonte Souto Alicante Bouschet 2018
You may be asking yourself, "What the heck is Alicante Bouschet?"  It is a hybrid varietal created in 1866 by Frenchman Louis de Bouschet de Bernard and his son Henri.  It is a cross of Grenache and Petit Bouschet, itself a cross of Tienturier du Cher and Aramon. Alicante Bouschet was planted in the Alentejo region in southern Portugal in the early 20th century.   It is cultivated mainly to add color to wines made from less vivid varieties, but in this selection it stands alone.
This wine is the first Alicante Bouschet made by Quinta da Fonte Souto.  The grapes were hand-harvested from vines planted at just over 1,640 feet in elevation and are situated within the Serra de São Mamede National Park..  After fermentation, 80% of the wine was aged for 14 months in second-year 400 liter French oak barrels.
Predictably, this wine is a deep, opaque purple.  It offers a delicate nose of dark berries such as blackberry, blueberry, and black cherry.  This develops on the palate as tart blackberry, with racy acidity and substantial tannins.  This wine will pair well with a wide variety of savory dishes.
Only 60 cases were imported, and the ABV is 14.5%.
Top of page: https://winervana.com/blog/