In 1947, Dr. Lewis Gibbs Carpenter Jr., a farmer and psychologist, moved to Saint Helena from Gilroy and bought land on the Napa Valley floor. He began to work the property by growing walnuts, dates, and a small selection of grapes in the 1950s. Over the next twenty years, he replaced most of the nut and fruit orchards with several Bordeaux varietals of grapes, including Cabernet Sauvignon, Cabernet Franc, Sauvignon Blanc, and Merlot, all of which were beginning to gain international attention following the Judgement of Paris in 1976. It was at this momentous event that Napa Valley garnered international respect as a premier wine growing region. This no doubt helped propel not only Carpenter's vineyards to esteem, but the entire valley as a whole.
Dr. Lewis Gibbs Carpenter Jr.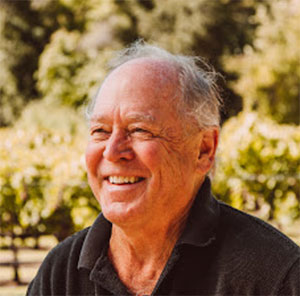 Craig Handly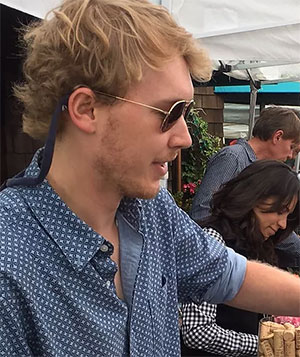 Spencer Handly
Although Carpenter himself never had plans of starting a winery, his sixty-plus years of premium grape-growing set the stage for Craig Handly, his son-in-law, to establish Gibbs Vineyards in 2013. Early in life, Handly was an Alaskan crab and salmon fisherman.  Later he became a print shop owner and a wine label designer, working for such brands as Beringer, Mondavi, and Kendall Jackson, among others.
In 2000 he and his wife Susan began crafting wines from the Cabernet Sauvignon and Cabernet Franc grapes grown on Carpenter's property. These first batches, made in a tank in the Handly family's barn, were the beginning of his new career as a winemaker. Over the next decade, he honed his skills while making wines under his first labels, Terroir Napa Valley and Sentall.
After graduating from the University of San Diego in 2014, the Handly's son, Spencer Gibbs Handly, joined the family in growing and making wine. He is the third generation of the Handly family working in the vineyards. He got his start in the vineyards when Carpenter taught him to drive a tractor at the age of five.
The Gibbs tasting room in St. Helena.
Continue reading "Gibbs Centa Vineyard Cabernet Sauvignon 2016"