A fifth-generation farmer, Vijay Reddy came to the U.S. in 1971 to pursue a graduate degree in soil and plant science, and obtained a doctorate in 1975 from Colorado State University. Along with his wife Subada, Dr. Reddy established and ran a soil consulting laboratory for 20 years while also farming cotton, peanuts, and various other produce in the high plains of west Texas near Lubbock (Reddy is a fifth-generation farmer).
In 1997, Reddy's friends Neil Newsom and Bobby Cox talked him into planting five acres of grapes. Since his property was composed of sandy loam soils mixed with limestone deposits at an elevation of 3,305 feet, it seemed like a worthwhile experiment. Indeed, the grapes thrived.  In short order, Reddy abandoned all but grape farming, and now has 400 acres under vine; the operation sells 38 varietals to a number of Texas wineries.
Reddy Vineyards has been recognized as a leading source of premium grapes by wine producers now for more than 20 years and is considered a pioneer in the Texas Wine industry due to their willingness to experiment with different grapes.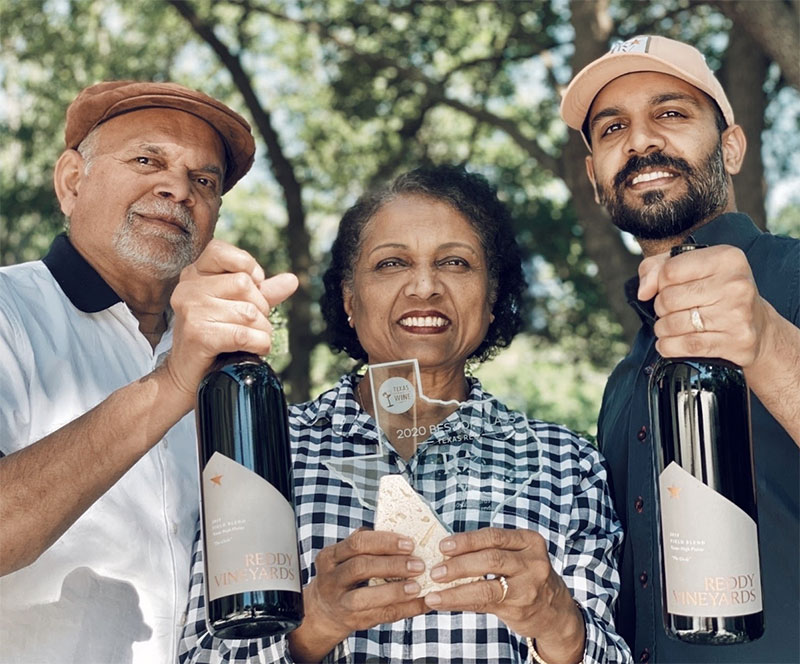 The Reddys