Born in San Francisco and raised in Santa Rosa, Richard Arrowood started his winemaking career in 1965 at Korbel Champagne Cellars, after earning a degree in organic chemistry at California State University, Sacramento, and completing graduate work in enology at California State University, Fresno.
From Korbel he moved on, first to United Vintners, then Sonoma Vineyards, and in 1974 was chosen by the founders of Chateau St. Jean Winery to become their first employee and winemaker.
In 1981 Arrowood met Alis Demers at the first California Wine Experience in San Francisco. They started dating and were married in 1985. They soon began plans for building Arrowood Vineyards & Winery, which opened later that same year.  For the first three years, Alis ran the winery while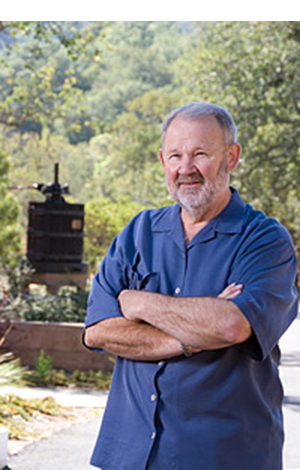 Arrowood fulfilled his ongoing obligations as executive vice president/winemaster at Chateau St. Jean. In April 1990 he joined Alis to devote himself full-time to Arrowood Winery.
Robert Mondavi Corp. purchased Arrowood in 2000.  Constellation Brands purchased Mondavi in 2004 and subsequently sold Arrowood in 2005 to the Legacy Estate Group, which filed for bankruptcy just a year later, in 2006.  At that point, Arrowood Vineyards, along with Legacy's two other operations, Freemark Abbey and Byron Vineyard and Winery, were sold to Kendall Jackson.
The peripatetic Arrowood moved on in 2010; he opened his newest winery, Amapola Creek, in June of that year. The 120-acre ranch (purchased in 2001) that is home to Amapola Creek is situated on the western slope of the Mayacamas Mountains, which rise between and separate the Sonoma and Napa valleys. Although Alis envisioned the site as the place for a peaceful retirement, Richard had other ideas, and immediately set about selecting the best 20 acres of the property for use as the foundation for Amapola Creek Winery.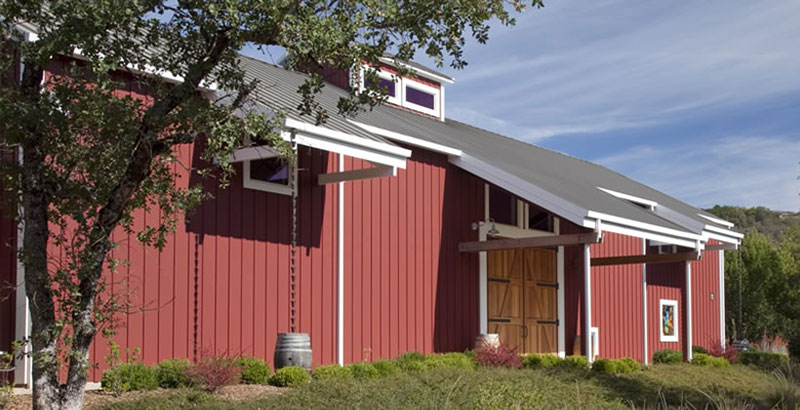 x
Arrowood claims he's "saved the best for last." Perhaps he's right; after making quality wine for over 45 years, he says his quest now is to make his greatest wines ever.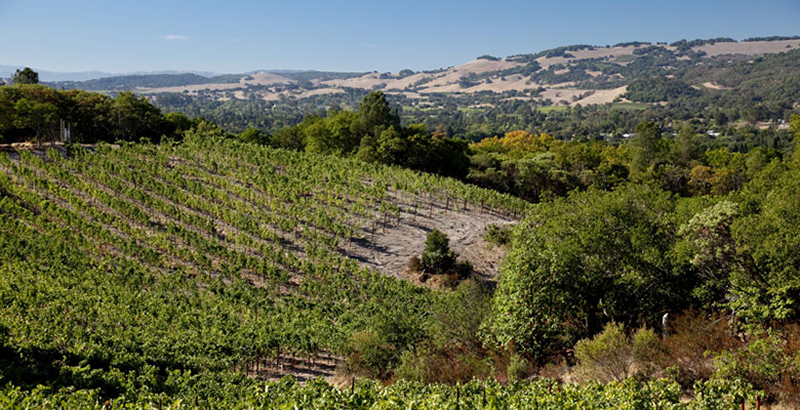 x
In early December 2019, Richard Arrowood announced his retirement.
https://www.northbaybusinessjournal.com/northbay/sonomacounty/10427340-181/richard-arrowood-sonoma-wine-business
Amapola Creek Cabernet Sauvignon 2015
The organically-farmed estate vineyard for this Cabernet is a high-elevation site featuring mineral-rich volcanic soils and cooling breezes from San Pablo Bay. The grapes were hand-picked and pressed.  After fermentation the wine was aged for 24 months in new and seasoned French and American oak. It is neither fined nor filtered.
This release marks Arrowood's 50th vintage.  It is composed of 93% Cabernet Sauvignon and 7% Petit Verdot.  The wine is is classic deep garnet-purple in color, and gives up somewhat closed notes of blackberries, black plums, and cassis with touches of pencil shavings, and cedar chest. The palate is full-bodied, and continues with blackberries and  black cherry.  It has a solid frame of firm, grippy tannins, and finishes long with a minted lift.
Top of page: https://winervana.com/blog/