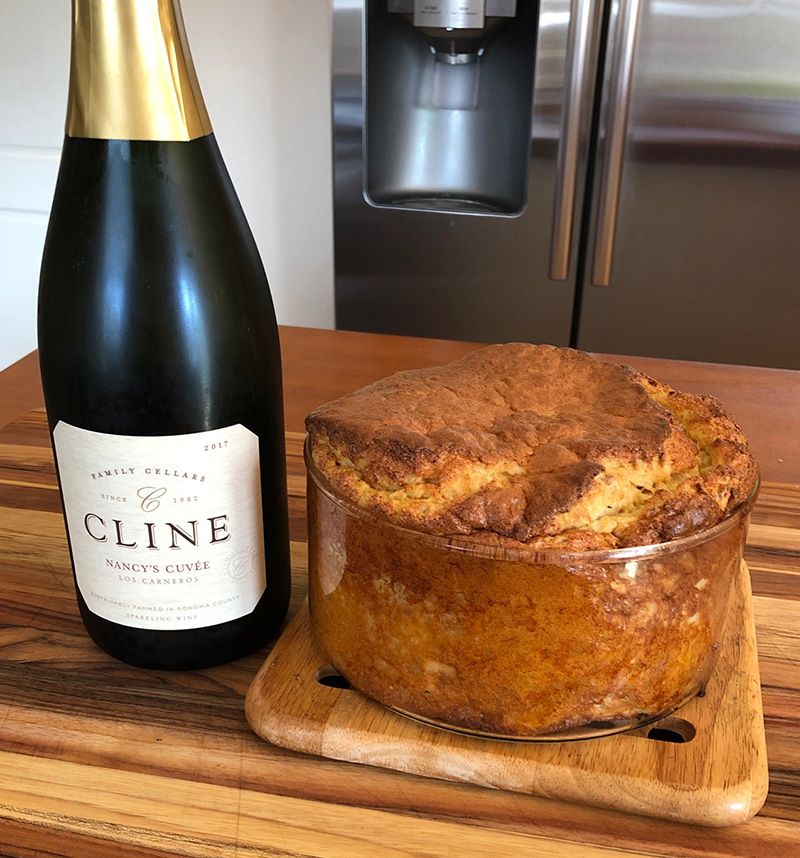 As you enter Sonoma county from the south on California 121, one of the first wineries you encounter is Cline Cellars, and there could hardly be a better introduction to the Carneros AVA.
Even as a young teenager, Fred Cline learned to make wine from his grandfather, Valeriano Jacuzzi (yes, he of the hydrotherapy tub, as well as many other innovations). With a $9000 inheritance from Valeriano, in 1981 Cline founded the eponymous Cline Cellars in Oakley, California.
The winery was relocated to its current location in 1991. The property is the original site of the Mission San Francisco de Solano, the 21st and final of the historic California missions. Although the mission was moved in 1823, the Cline tasting room is located in a rustic 1850s farmhouse that is original to the property, surrounded by spring-fed ponds and thousands of rose bushes. The vineyards also reflect this history, with vines ranging from 80 to 120 years old.
Cline is one of the first of the pioneering Rhone Rangers, a group dedicated to wines from the grapes of the Côtes du Rhône in France (ironic for a boy with an Italian grandfather, no?)
Cline also has been a pioneer in sustainable farming. It is the second-largest completely solar-powered winery in California. Natural cover crops are used to nourish the soils, sheep and goats roam freely as they graze on weeds, and compost teas are used as fertilizer. "We'd be considered 'organic' if we wanted to follow the rules of the government," said Cline. "We are actually more sustainable [than the law calls for] by not following their organic rules." He calls his methods "beyond organic."
Cline Nancy's Cuvée
The Chardonnay and Pinot Noir grapes for this sparkler are grown at Clines's Five Sisters Estate Vineyard in Los Carneros, directly behind the winery. This vineyard is planted in rocky soil and yields a small crop. The area benefits from cool growing conditions which lead to a long ripening season adding to the grapes' flavors
Grapes were handpicked and destemmed without crushing. The juice was cold-settled and then racked to a stainless-steel fermentor where it fermented at 50-55°F. The wine was fermented to dryness without undergoing malolactic fermentation. It was then moved to individual bottles where a small amount of sugar and yeast were added. The wine then fermented in the bottle, which captured the naturally created CO2. Riddling and disgorging followed, preparing the wine for release the year after harvest.
In the glass this wine sparkles with small bubbles and a pale pink color from the Pinot Noir grapes. Aromas of citrus and pineapple lead to a bright tart grapefruit flavor with notes of freshly toasted bread.  For our Easter breakfast, this wine went perfectly with:
Tuna Souffle
I adapted this recipe from a salmon souffle in The New York Times Cookbook by Craig Claiborne.  It was the first cookbook I ever got, and is still one of the best.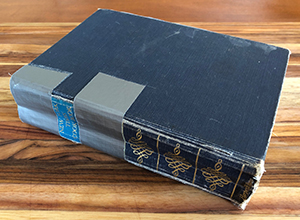 3 Tbs butter
3 Tbs flour
1 cup milk
4 eggs, separated
1 tsp salt, or to taste
1 tsp dry mustard, or to taste
4 Tbs teriyaki sauce, or to taste
1 cup fresh cooked tuna, or 2 small cans tuna, drained
4 oz. sliced mushrooms, microwaved for one minute (optional)
Hollandaise sauce (optional)
Preheat oven to 375 deg. F.
Melt the butter in a saucepan, stir in flour, and blend with a wire whisk. Meanwhile, bring the milk to a simmer and add all at once to the butter-flour mixture, stirring with the whisk until thickened and smooth.  Stir in salt, mustard, and teriyaki sauce. Allow to cool.
Beat in, one at at time, the four egg yolks.
Flake the tuna and blend well into the white sauce and egg mixture.
Beat the egg whites until they stand in peaks. Do not over beat. Fold the whites gently into the tuna mixture with a rubber spatula or wooden spoon, being careful not to overblend.
Pour into a 1-1/2 quart souffle dish, lightly greased with cooking spray.  Bake in preheated oven for 40 minutes.  Serve with Hollanaise sauce, if desired.
Top of page: https://winervana.com/blog/