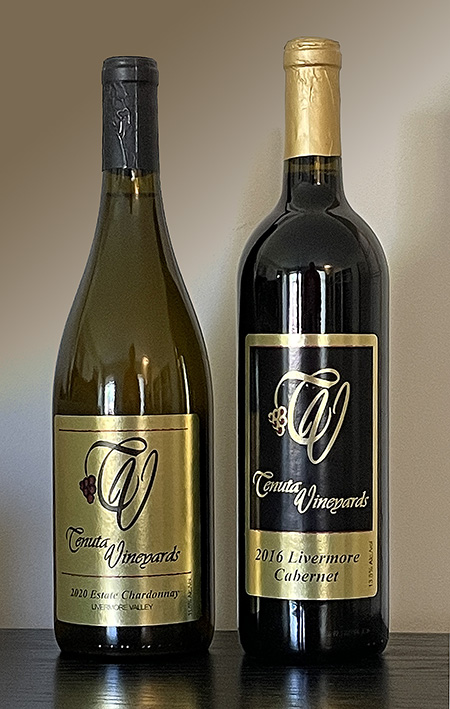 Nancy Tenuta is one of only six female winery owners in the Livermore Valley, due east of San Francisco. Tenuta and her then-husband Ron purchased a 22-acre lot just east of the Ruby Hill subdivision in Livermore in June 2000 with the vision of immersing themselves in the world of wine. There, 14 acres of Pinot Noir and Chardonnay were being grown in about a 50/50 mix. All of the vines were between 12 and 25 years old at the time. Over the next three years, the Tenutas built a 16,000-square-foot winery and a 5,000-square-foot estate home nearby. In all, they invested more than $5 million in the project, money that Nancy Tenuta collected using a variety of "creative" means, according to her, given that banks aren't fond of such risky ventures.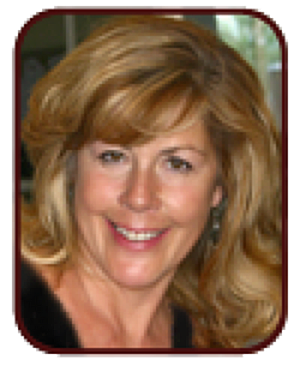 Nancy Tenuta graduated from Portland State University in 1981, and spent the next twenty years in the business world. She held a number of sales positions, and in the 1990s she traded stocks. Ron Tenuta was general manager of Protection Services Industries in Livermore, which specializes in commercial security.
With the owner's extensive business savvy, Tenuta Vineyards quickly became Livermore's third-largest winery in a valley that has produced wine for more than 150 years. The first and second spots are held by Wente Vineyards (300,000 cases a year) and Concannon Vineyards (200,000 cases a year) respectively. As they began to plan their operation, the Tenutas researched the local market and discovered that many wineries there were small and had no production facilities or space to store their wine. Therefor, they ambitiously built a winery facility much larger than they needed so they could provide custom crushing, sorting, barrel storage, bottling, and even vineyard maintenance to others. Because of this, Tenuta's own wines are a minority of the operation. Only 3,000 cases of the 30,000 produced annually is released under the Tenuta label. The rest is private labeled for 15 other growers in the area.
The Tenuta winery.  Photo: Loni Stark
"Many winemakers in the Valley have no way to crush their grapes, so there was a big need for a custom crushing facility," said Kirstin Nolte, Tenuta's winemaker. "It was a great idea." Nolte, who hails from South Africa, had a background in making wine in her native country and was selling wine in Livermore for others when Tenuta hired her.
Rich Rollins.  Photo: Loni Stark
Rich Rollins is the winery operations manager as well as Tenuta's current romantic partner. He shared that, "Tenuta Vineyards was the first winery in the Livermore area to produce Pinots. Then with the popularity of the movie Sideways, many of the other wineries in the area also started to produce Pinots."
Over the last twenty years, Tenuta has been extremely active in the entire Livermore wine scene, encouraging and mentoring many other fledgling growers and producers.   Unfortunately, despite Tenuta's hard work, community involvement, and even financial success, the wines aren't very good, particularly for the asking price.  At least, the two I tried aren't.
Tenuta Vineyards Livermore Cabernet 2016
Tenuta's website offers little detail on this or any of their wines.  "Aged 3 years in French Oak.  Medium tannins, velvety with a mellow finish."  However, each and every entry comes with this pitch, "ORDER WITH A CUSTOM LABEL, $4 PER LABEL.  Online Orders, email rich@tenutavineyard.com or call/text 925-699-4576."  So, selling labels seems as important as selling wine.
Perhaps surprisingly, this 2016 is the current release (I'm writing this in 2022) of the Tenuta Cabernet.  Since this is not an estate wine, that might have been when suitable grapes were last available from suppliers.  However, the three years of aging haven't done it any favors.  It pours a very dark red, with hints of brick on the edges.  The nose is vanilla, red cherry, and a bit of dust.  The wine is out of balance; the taste suggests Sweetarts candy, with the sweet and tart cherries vying for attention; the tart ones win. If you come into possession of a bottle, either by chance or design, and find it too tart, as I did, I suggest adding at least two single-serve packets of Stevia, (which will dissolve more readily than sugar).  Two were enough for me, but if you like things a bit sweeter you could probably go to four. I agree that the tannins are "velvety and medium." Unfortunately, the "mellow finish" was marred by a whiff of ethyl acetate (nail polish remover) .  Finally, this wine needs to be decanted for at least an hour before serving to give things a chance to settle down.  ABV is 13.5%.
Tenuta Vineyards Estate Chardonnay 2020
Again, the description on the website is terse.  "Aged 9 months in French Oak.  Nice & buttery."   Well, although they are now out of fashion, I actually enjoy over-oaked, buttery Chardonnays.  This ain't one of those.  It is lemon yellow in the glass, and it's murky instead of clear.  This isn't a deal breaker, but it is unusual to see these days.  The aroma is delicate, with just a hint of citrus, mostly grapefruit.  This continues on the palate, with the addition of lemon, as well as bitter lemon pith.  Predictably, there is plenty of zippy acidity, but no buttery smoothness.  Rather one-dimensional.  ABV is an approachable 11.5%.
Top of page: https://winervana.com/blog/