Located 20 miles inland from the Pacific Ocean halfway between Los Angeles and San Francisco, Paso Robles is in California's South Central Coast region. It is one of California's oldest wine production areas, with a winemaking tradition that stretches back to the 1790s. Known particularly for its rolling hills and valleys, nearly 80% of the wines produced here are red varietals, including Syrah, Zinfandel, Cabernet Sauvignon, and Merlot. The climate of hot days ripen the grapes, and cool nights help to maintain acidity, complexity, and aromatics. Soils vary from silts to silt loams to clay to limestone.
An entrepreneur out of St. Paul, Minnesota who founded and grew a broad range of innovative businesses, Robert Hall and his family went on a trip to southern France in the 1970s and their passion for wine began. After "retiring" in 1999, he came to Paso Robles to realize his dream of owning a winery, which he did until his death in 2014.
When Hall and his wife Margaret purchased the land "there was nothing there" as she recalled, "but dirt." The two were hands-on building their dream, designing the production facilities and winery. Twenty-six feet below ground are 19,000 square feet of caves. This cool sanctuary is home to 4,000 premium French oak barrels. Now the fifth-largest winery in Paso Robles, Robert Hall was named "Winery of the Year" by the California State Fair and California Mid-State Fair.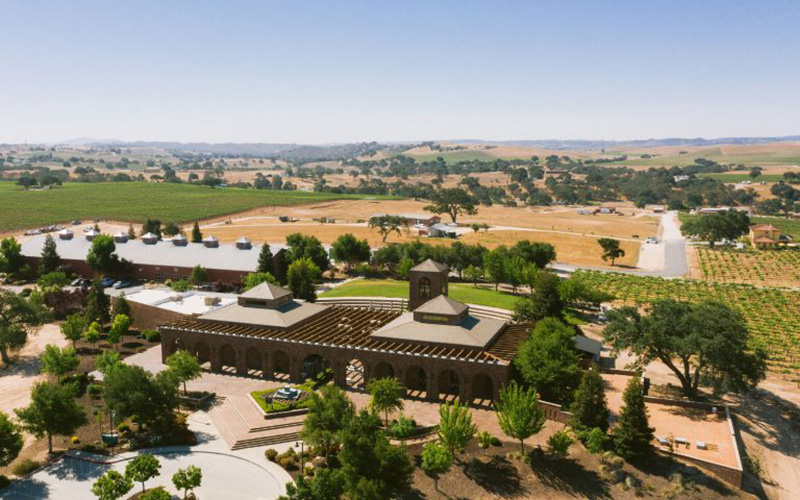 The winery and tasting room.
In August of 2016, Robert Hall was purchased by O'Neill Vintners & Distillers, the seventh-largest wine producer in California by volume. In addition to Robert Hall, the company's national brands include Line 39, Harken, Exitus, Day Owl Rose, Austerity, and Intercept.
Estate Vineyards
Robert Hall Winery sources grapes from Hall Ranch, the 300-acre estate comprised of five vineyards in the Geneseo and Estrella Districts, where 136 acres are planted to 21 grape varietals, although half of the acreage is Cabernet Sauvignon. Grapes are also sourced from all 11 Paso Robles AVAs, where there is a broad range of soils and micro-climates.
Sustainability
A Certified California Sustainable Winemaker, Robert Hall started their Sustainability Initiative in 2018, although conservation was practiced since the beginning. The official certification is from the California Sustainable Winegrowing Alliance, an industry-leading program that audits sustainable practices and continuous improvement among California's many vineyards.
The winery also has a grower certification program that certifies growers who follow sustainability principles, with the majority of growers currently certified.
In addition to being "sustainable," the operation also recently began engaging in "regenerative farming," a term coined in the 1980s by expert Robert Rodale. He believed that sustainability doesn't go far enough, or as he noted, it's "not a challenging enough goal." Since 2017, the Regenerative Organic Alliance has set specific standards on how to implement regenerative farming into various agricultural industries worldwide. The major distinguishing factor of the regenerative farming philosophy is the emphasis on restoration, which translates to a hyper-focus on topsoil and cover crops, increasing biodiversity, improving the water cycle, enhancing the ecosystem, and supporting biosequestration—capturing and storing greenhouse-gas carbon dioxide (CO2 emissions). "We're seeing really positive effects," says Caine Thompson, the Managing Director of Robert Hall. "The canopy looks great, the fruit quality looks awesome, and we're using less water."
All that being said, the regenerative movement is somewhat controversial. "Regenerative viticulture is just a new descriptor for what we in the biodynamic and organic world have been doing all along," says Rudy Marchesi, a partner at Montinore Vineyards in Oregon's Willamette Valley, who has been a leader in biodynamics for decades. "The carbon sequestration that is being promoted as a key component of regenerative agriculture occurs in all farming systems that increase the organic matter in soil. It's just new packaging.'
The Winemakers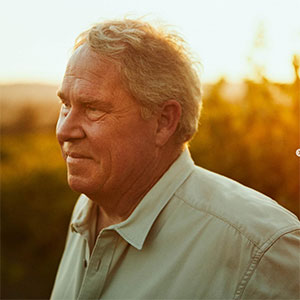 Don Brady has been head winemaker at Robert Hall since the beginning. While studying at Texas Tech University, Brady worked at the Pheasant Ridge Winery and the University of Texas experimental wine and grape program. After college, he joined Llano Estacado Winery. He is the recipient of the International Wine & Spirits "Wine of America" Award, and in 2006, he was recognized as "Winemaker of the Year."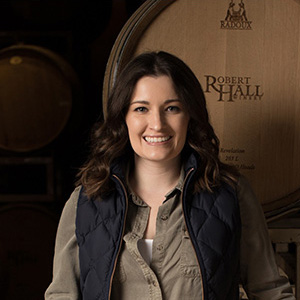 Fifth generation California farmer Amanda Gorter joined Robert Hall Winery in 2016 and was promoted to winemaker in 2019. She has a degree in Biology with a Winemaking Certificate from the University of California, Davis.
Robert Hall Cabernet Sauvignon 2019
This wine has the largest proportion of estate fruit in their lineup. The blend of 92% Cabernet Sauvignon, 3% Merlot, 3% Petite Syrah and 2% Petit Verdot was aged in French and Eastern European oak for 18 months.
The color is dark red, but not quite opaque. There is a subtle nose of dark fruit and spice. These follow on the palate, especially plum and tart cherry, with a hint of cocoa and cigar box. The good acidity and firm tannins lead to a long finish. ABV is 14.5%.
Top of page: https://winervana.com/blog/